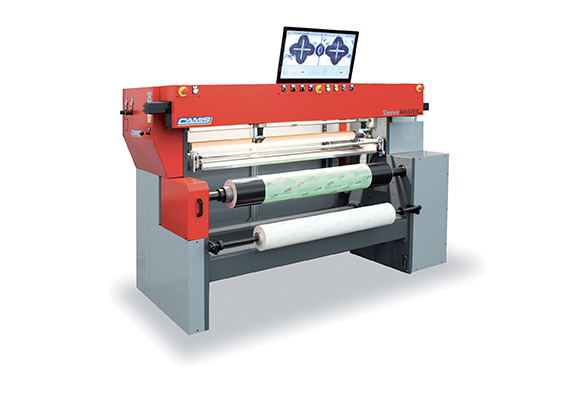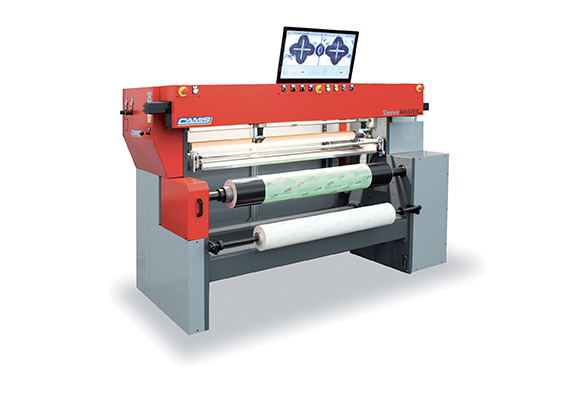 Following the successful launch of the Camis LabelMOUNTER Auto at Label Expo last year CAMIS S.r.l will unveil a new Irisleeve HD 4.0.
Irisleeve HD 4.0 is the last evolution of the Irisleeve platform (Esko HD certified), renewed both in its mechanical and electronic package. With a complete (not just plate mounting time) sleeve processing time of around 3 – 4 minutes the Irisleeve HD 4.0 provides perfectly applied tape, precise registration and ultra-rapid cycle times. This is Total Work Flow Control system.
For the first time in Italy, CAMIS will also demonstrate the LabelMOUNTER Auto, our fully automatic narrow web system.  The LabelMOUNTER Auto automatically detects registration marks within a few seconds & automatically controls their image position of each plate relative to the plate's mounting position, virtually eliminating any press start-up waste caused by mis-registration.  This system controls the position of the registration all the way around the repeat length, not just at the center dots, ensuring the highest possible registration accuracy.
Both the Irisleeve HD 4.0 and the LabelMOUNTER Auto integrate a job management system that, thanks to the connectivity with the plant IT systems, can actively guide the operator through the mounting job, minimizing the human based errors and increasing press efficiency whilst considerably reducing ROI to a few months.