On 23 and 24 of October EFI organized in Valencia (Spain) an event dedicated to revolution and trends in corrugated packaging industry, and the possible solution: digital ink jet printing with EFI Nozomi C18000, a single-pass printer that we saw in production at Hinojosa, leader in packaging and converting (in our next issue an interview with company management)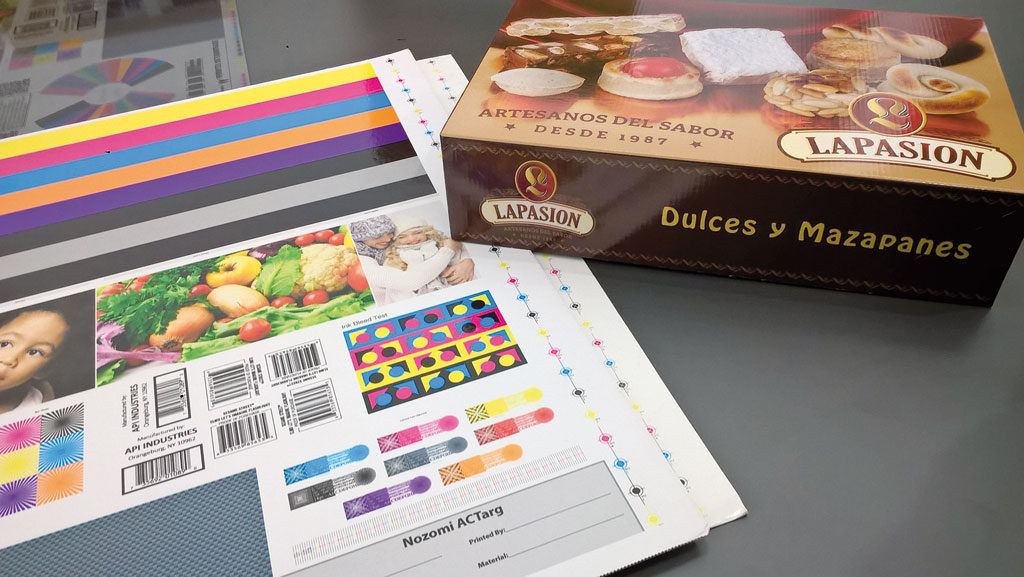 The first day of this very crowded meeting for customers, prospects and a selected number of representatives of the European trade press, was dedicated to the visit of Rafael Hinojosa S.A., located in Xátiva (Spain), a technological leader in integrated packaging product development and converting, where last spring was installed the world's first EFI Nozomi C18000 single-pass ultra-high-speed corrugated packaging digital inkjet LED press. The press offers powerful production features that have improved Hinojosa's short- to mid-run production capabilities.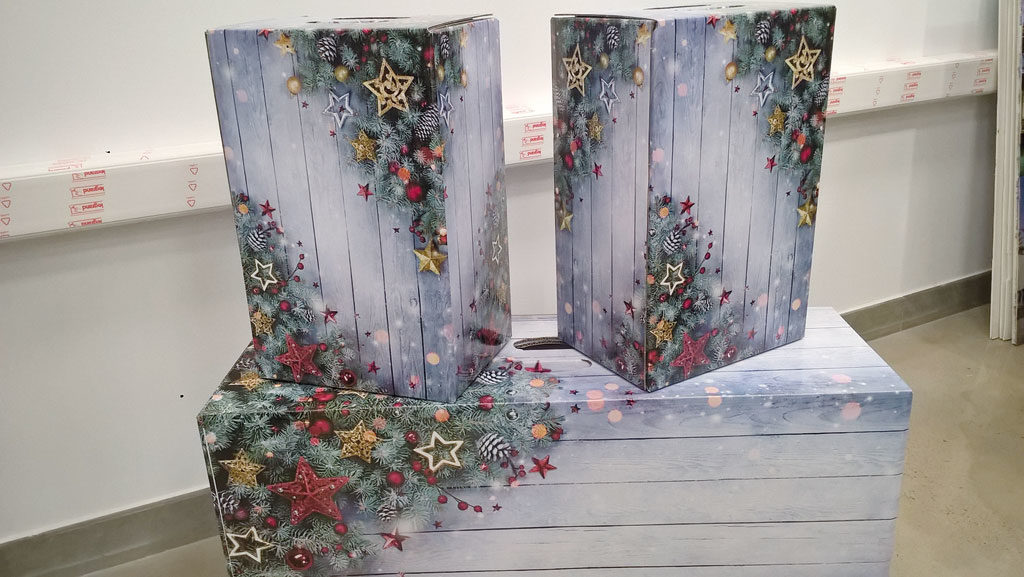 The visit was preceded by a short presentation by Paul Cripps, vice president, Europe sales, introducing EFI. The Silicon Valley based company is a technology leader with a 26-year history of printing industry innovation. It is focused on being a leader in growth areas of print, such industrial inkjet, w2p, management information systems and workflows. 15-20% of revenue is reinvested in R&D. EFI´s digital portfolio is concentrated on growth segments, supporting customers to re-define strategies based on digital. By leveraging software, hardware, ink and services, EFI can support the corrugated supply chain transformation while lowering their costs of existing processes and creating new opportunities by enabling complete digital production workflows.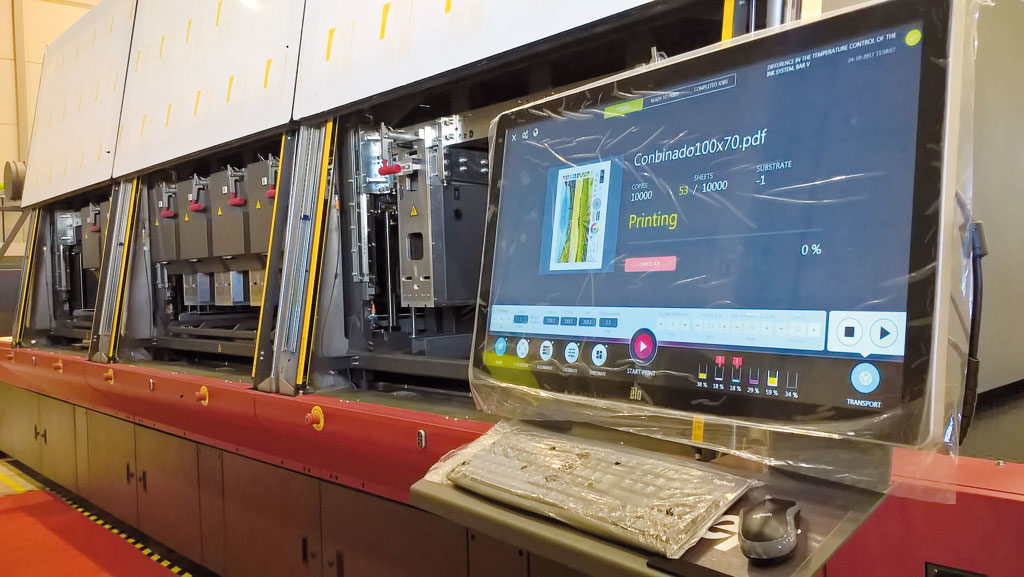 Trends and visions
During the second day, at EFI cretaprint, located at Almazora, Castellón, participants could listen to some presentations held by EFI and independent experts.
After a short welcome address by Paul Cripps, spoke Josè Luis Ramon, VP & GM, EFI Industrial Printing, who remembered the packaging market value at worldwide level: 525 B USA dollars (see details in fig. 1). The value of corrugated market is 130B USA dollars and 250 B sm, characterized by: high graphics (+4C); Asia is larger opportunity (52%, Europe 22%, NA 17%, ROW 9%).
With these positive forecasts EFI could not help but expand into the corrugated packaging market, offering a complete range of products to create an end-to-end flow, form order acquisition to delivery.
Javier Quesada, senior freelance consultant and packaging expert analyzed the major changes in consumer behavior to find new business opportunities and remain relevant as competition increases. He spoke about the latest consumer survey results from the 2017 Global Consumer Trends survey by Euromonitor International. The survey pointed out 20 global trends, the speaker underlined 8 of these.
Shopping reinvented – Buying habits have changed, today 55% of supermarket buying is totally unplanned and consequently the role of secondary packaging and POS display is more important and more decorated boxes are a must; e-commerce is growing (15.20% per year), but the risk is to trivialize packaging, with a nice graphic also shipping box becomes suggestive.
Middle class retreat – The frugal consumer celebrates how little something costs, rather than how much, in this situation hypermarkets are losing share, supermarkets are in good growth, because they are mid-sized and closer to consumer, but hard discounts are booming (wider range, good prices and even more proximity).
Premium packaging – Packaging adds value to the product and design is crucial, this means more high quality decorative printing.
Personalization – 19% of millennials in US interested in personalized packaging and limited edition, all this improves customer experience.
Circular economy – Paper and corrugated are part of circular economy and sustainability is crucial for brand owners. corrugated is perfect when highly decorated, when brand image is important and if you need long distance transportation; there is a global growth of lightweight packaging.
Ethical living – new generations care more about environment, and paper based packaging is ethical.
Changing family dynamics – reducing size of housholds, most of them have no children: so market needs a wider range of pack sizes and consequently SKUs number is increasing.
Experience more – more experience and less durable goods; sales of fast moving consumer goods are growing; retailers focus on experience with colourful SRP (Shelf Ready Packaging) and displays.
Robert Peyt, channel sales manager, EPS, spoke about the EFI Corrugated Packaging Productivity Suite, the market's first end-to-end comprehensive workflow for full box plants, with MES – the EFI Manufacturing Execution System – at its core. The suite offers a full range of corrugated business and supply chain management technologies, real time data analytics, mobile accessibility, reporting, and more. This suite solves the real business needs of corrugated companies:  cost reduction, throughput optimization and increased profitability.
Last October EFI acquired Escada Systems, a leading provider of corrugator control systems. The speaker underlined that this acquisition will enable EFI to expand the Productivity Suite's value, including comprehensive control and traceability for the entire corrugation process.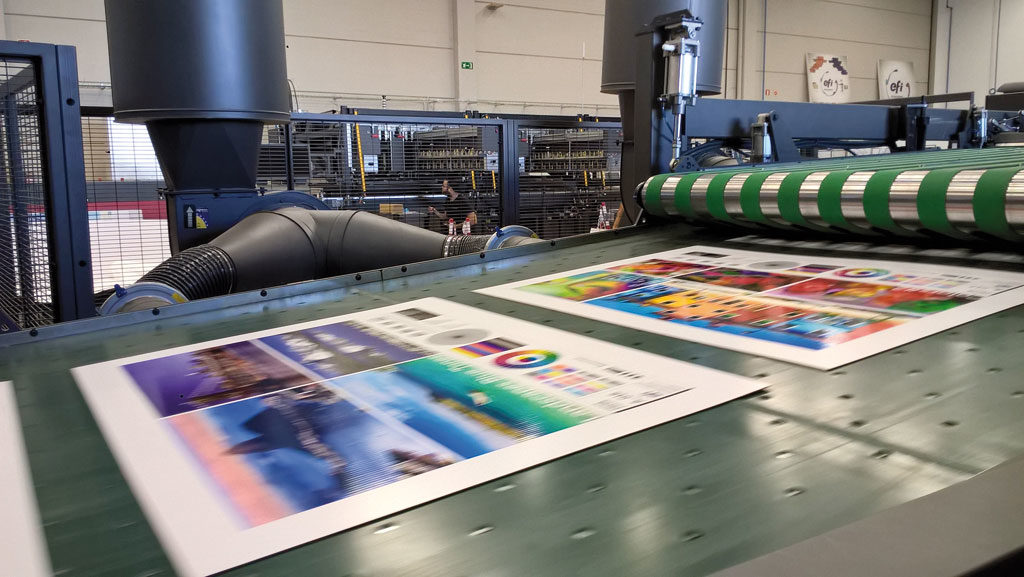 Fast job turns and rapid business growth in a single pass with EFI Nozomi C18000
After these technical presentations we visited the factory, and we saw where this amazing press is built and assembled. With this machine, it's possible to response customer demands for even faster job turns, versioning and variable data, just-in-time and on-demand printing while reducing inventory costs and waste. Users can print with high-quality, high-speed digital LED printing up to 75 linear meters per minute on substrates from 61 x 61 cm up to 1.8×3 m. The achine uses digital drop-on-demand, piezo inkjet technology and industrial printheads with fixed array; it prints in four-level grayscale with resolution up to 360 x 720 dpi; the available configurations are up to seven colours: CMYK, CMYK+W, CMYKOV, CMYKOV+W; one- and two-lane printing; two-lane printing supported when coupled with the top feeder to double the sheet throughput; multi-image board printing supported in two-lane printing; the in-line primer allows dot gain and ink absorption control over a range of corrugated top sheets; original EFI UV LED inks (meeting OCC certification for recyclability and repulpability) are odorless, maintain flexibility for creasing and are hard enough for rubbing; white ink works as a base to print on dark substrates like kraft liner.
The press can process everything from 14-point cardstock to a full range of corrugated flutes — A, B, C, D, E, F, G, N, O, AB, AC, BC, EB, EF, and triple wall — without slowing down the press. The 7 colour corrugated board press provides high-quality output assured by a 100% in-line post-print quality to check image defects.
With this machine printers and converters can realize fast-cycle proofs and prototypes, and customized campaigns with digital printing direct-to-substrate, reducing process steps, time, and costs. Color consistency will be improved and waste reduced, since there is no need to manually mix ink during a run, so color remains consistent throughout the production process from proof to final print and from job to job.